Happy Monday to all of my friends!
-----------------------------------------------------------------
Please go
HERE
to enter to win my latest giveaway!
I want to tell you that I am so glad to be back! My internet has been down for nearly two weeks and I have been going crazy! I did, however, take advantage of my "time off" and finished up my craft room! It looks so good and I'm just itching to get some sewing done!

 Anyhow!.... I have been CRAVING a good cheeseburger lately! So, I made us some! Boy are these good! So good that I wouldn't even worry about adding any condiments. They pack some punch with flavor and I don't think it's at all necessary to add any ketchup, lettuce, tomatoes, etc... but you feel free to add what you'd like! I am kinda plain like that :)
This recipe makes 6 large burgers. It was just my baby girl and I home, so I had 4 burgers left. I just wrapped each of the 'ready-to-cook' burgers tightly in plastic wrap, the tin foil and placed them in the freezer. It'll be perfect for when I need to fix a quick burger for lunch. They are so good! YUMMY!!!!!
Cheese Stuffed Burgers
From Cupboard to Cupboard
1 cup chopped onion
1/2 cup crushed saltines
1 egg, beaten
1 envelope ranch salad dressing mix
1 Tbsp. Worcestershire sauce
1 garlic clove, minced
1 tsp. pepper
2 lbs ground beef
1 1/2 cups shredded cheddar cheese
3 oz. cream cheese, softened
6 hamburger buns (I like mine toasted)
In a large bowl, combine the first seven ingredients. Crumble beef over mixture and mix well. Shape into 12 thin patties. I used an ice cream scoop so they were all equally portioned. Then placed them on a large piece of freezer paper and pressed them rather thinly. Combine the cheddar and cream cheese and spoon onto centers of six patties. Top with remaining patties and press edges firmyl to seal. Grill burgers, covered, over medium heat or broil 4 inches away from heat for 5-7 minutes on each side or until juices run clear. Serve on toasted buns. YuMmY!
I used a ice cream scoop to make equally portioned burgers
leave a good margin around the edge so you're able to seal them better so the cheese doesn't ooze out!
ready to go on the grill!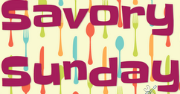 Happy Cooking!
Teauna